We are delighted to announce our March Students of the Month – Amanda Goodridge and Ariana Henry!
AMANDA GOODRIDGE, Young Movers Ensemble 2016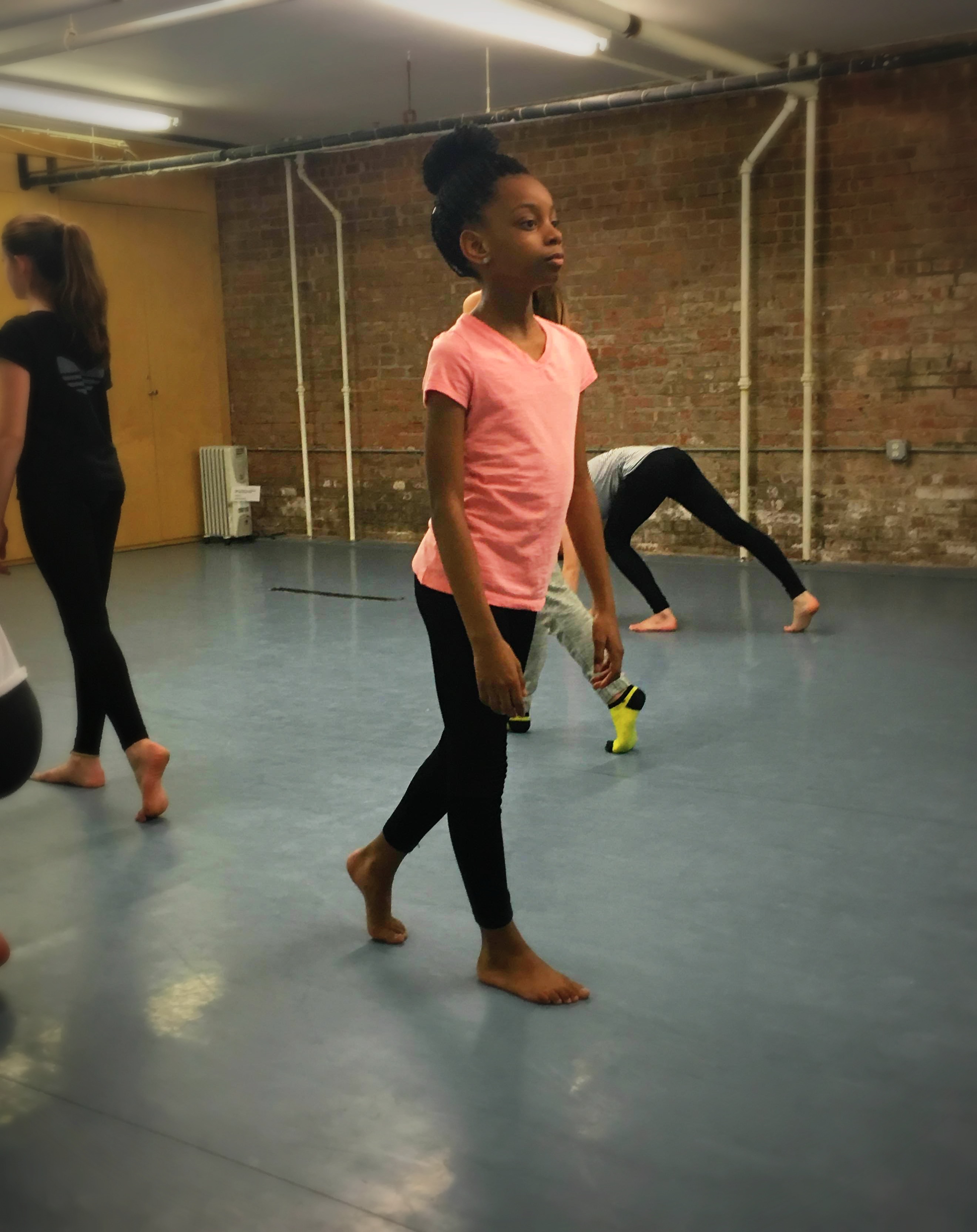 "I love YME because I get to dance and express myself with people I enjoy being with and feeling safe with." – Amanda Goodridge, YME 2016: March Student of the month at Dancewave
Amanda Goodridge is a 5th grade student at Lefferts Garden Charter School and studies many styes of dance, including modern, ballet, hip hop, African, and jazz. Amanda dances with Dancewave's Young Movers Ensemble (YME), one of our four youth ensembles geared toward pre-teen dancers. Through YME, Amanda has had the opportunity to be immersed in a rigorous and encouraging dance environment, improving her technique and gaining unique performance experience. In addition to dance, Amanda also enjoys gymnastics, swimming, and playing with puppies.
ARIANA HENRY, Dancewave Company II
"I love to dance because of the way I feel when I'm doing it.  I feel free of the unnecessary stresses of my daily life.  After an intense dance class, I always feel refreshed and happy.  Dancewave purifies dance for me by making me feel welcome and special." –  Ariana Henry, DCII: March Student of the month at Dancewave
Ariana Henry dances with Dancewave Company II and attends LaGuardia High School of Music & Art. Ariana has been with Dancewave for three years, developing her artistry and performing exciting works by world-renowned artists. At Dancewave, Company members are exposed to the creative processes of many different artists, as well as a mentorship program with Dancewave staff. Ariana trains in ballet, modern, hip hop, jazz, and African, in addition to her vocal studies at LaGuardia. Ariana's favorite animal is the majestic blue whale.